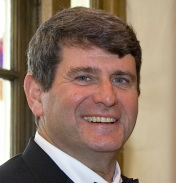 Harry Nadler
Managing Partner and Founder

Harry Nadler founded Longford Associates as a real estate investment firm focusing on the acquisition and development of commercial and industrial properties. Prior to founding Longford Associates, Harry worked in commercial brokerage where he provided both tenant and landlord representation in the disposition of office and industrial space.

With Longford, Harry shifted his interest to ownership and development. He has been a partner or operating partner/developer in the New York metropolitan area, primarily Brooklyn and Queens, New Jersey (Monmouth County) and Evansville, Indiana. Some of the recent properties currently managed/developed by Harry include 2 Timber Lane, a 50,000 square foot flex space development in Marlboro, NJ and a five acre residential development also in Marlboro.

Other properties that were redeveloped/renovated by Harry were 68-70 Richardson Street in Brooklyn, NY an obsolescent industrial property that was converted to high rent loft residential space and 5115 Oak Grove Road in Evansville, Indiana, a low rent industrial structure that was converted to secondary office/school space. In addition, Harry has developed and sold multiple single family luxury homes in New Jersey.

Harry is a member of REBNY and holds a New York State brokers license. He is a graduate of the University of Pennsylvania and holds a Bachelor of Science from the Wharton School. He also possesses a Master of Arts and PhD in European History from New York University. He resides in Westchester, NY with his wife and has three grown children and one grandson.


---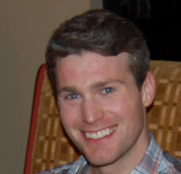 Drew Nadler
Partner

Drew Nadler is a partner at Longford Associates and focuses on acquisition and development, as well as operations management in the tri-state and Pennsylvania areas. Drew's past real estate experience includes corporate transaction management as well as tenant and landlord representation.

Drew is a graduate of Bucknell University and holds a Bachelor of Science in Business Administration, with a Major in Management. He resides in Rye, NY with his wife and son & daughter.

---
Dan Nadler

Dan Nadler works on the acquisition and analysis part of the business for Longford Associates. He works primarily in developing new markets to invest in and analyzing
deals within the market. Dan previously worked in sales as well as commercial leasing
with GVA Williams in Manhattan. He is a graduate of Franklin & Marshall College.